Aviation Covers
Superior aircraft covers. Handcrafted in Great Britain.
Aircraft Parts
GB
07703565749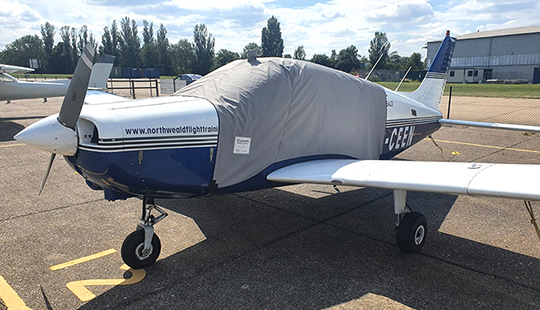 Aviation Covers was founded in Britain by Sam Curtis – an experienced sailor and engineer. Sam began manufacturing high quality marine covers that could endure harsh weather conditions. Unrivalled in quality, he began to take a deep interest in the aviation industry. Sam became fascinated by aircrafts. He realised he could use his skillset to craft superior covers for the aviation industry and thus Aviation Covers was born.
Using high performance materials, each cover is truly bespoke and designed to withstand tough weather conditions. Aviation Covers quality check every cover to ensure your aircraft is protected.
Aviation Covers handcraft covers in Great Britain. Every aircraft cover is manufactured with care by experienced tailors who truly value quality craftsmanship. The covers are available in a handful of colours and are made using high quality WeatherMax material. For more information, visit the Aviation Covers website.