Trig Avionics
Smart, affordable and future proof
Technology
GB
+44 131 449 8822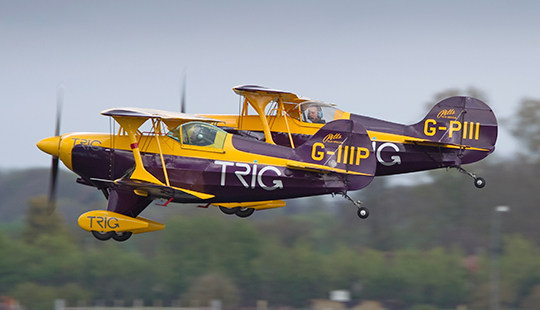 Are you a low-hours pilot or an experienced aircraft owner? Whatever your flight hours you can benefit from smart avionics that are designed by pilots for pilots.
Trig Avionics produces certified avionics for general and light aviation. Technically advanced and highly innovative – Trig products are simple to use, allowing you to relax and focus on your flying – we call this 'Better by Design'.
Trig transponders, radios and GPS equipment are trusted by pilots and flight schools around the world. Fly with Trig and you will secure the best quality, features and value.
Mode S & ADS-B Out transponders – making flight in controlled airspace stress free
GPS Position Sources – add to your transponder – improve your visibility & safety
VHF Radios – compact and stack radios to help improve communications
Audio panels – enhance your cockpit with Bluetooth hosting, for music and mobiles
Course deviation indicator – superior technology to support new and legacy panels
Telephone
+44 131 281 7330
+ 44 131 449 8822
Email
enquiries@trig-avionics.com