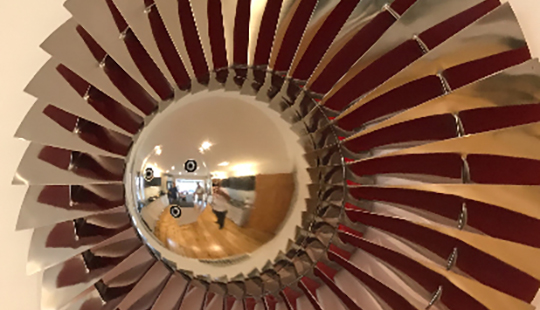 Aerotiques upcycle aircraft parts into outstanding pieces of artwork, furniture and other functional items. We think aircraft deserve to live on after their flying days are done. Many aviation components are sleek, aerodynamic and made from high quality materials. Reusing them is environmentally friendly and adds character and style to any home or office. Whether it's a favourite type, an aircraft you've flown or you're just looking for something different, quirky, a statement piece or a unique gift, we can help.
We pride ourselves on a detailed knowledge and understanding of aviation, the flair to design unique pieces and the skills and craftsmanship to deliver outstanding items.
We look forward to working with you.
Telephone
07989 510399
Email
Addrress
Meteor Business Park
Cheltenham Road East
Gloucester GL2 9QL